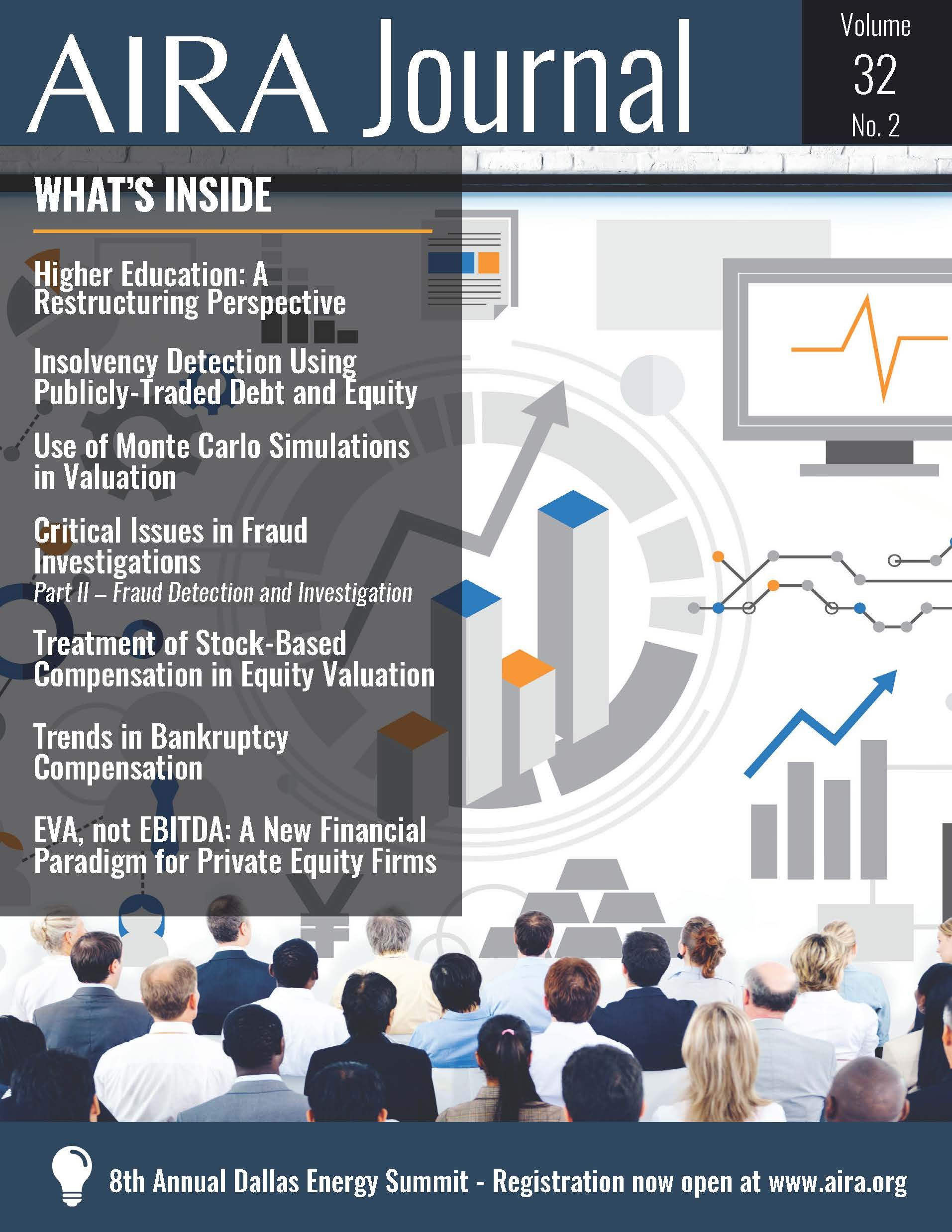 Boris Steffen's article, "Treatment of Stock-Based Compensation in Equity Valuation", was recently published in the AIRA Journal. His article explains stock-based compensation ("SBC") and how it is necessary to adjust a firm's common equity value for dilution from SBC. An excerpt of the article is included below:
Stock-based compensation includes employee stock options ("ESOs"), stock appreciation rights ("SARs") and common share equivalents. ESOs are call options issued by a company to its employees that give the employees the right, but not the obligation, to buy a certain number of shares at a specific price, referred to as the exercise or strike price, until the ESOs' expiration date. ESOs for which the market value of the related stock is greater than the option's strike price are said to be in the money, with the difference equal to the intrinsic value of the option. ESOs differ from publicly traded stock options in that they are issued by the employee's firm rather than an independent third party, and cannot be sold, hedged or exercised by the employee until vested (i.e., employees who leave the company must forfeit unvested ESOs).

To read the full article, please click here.