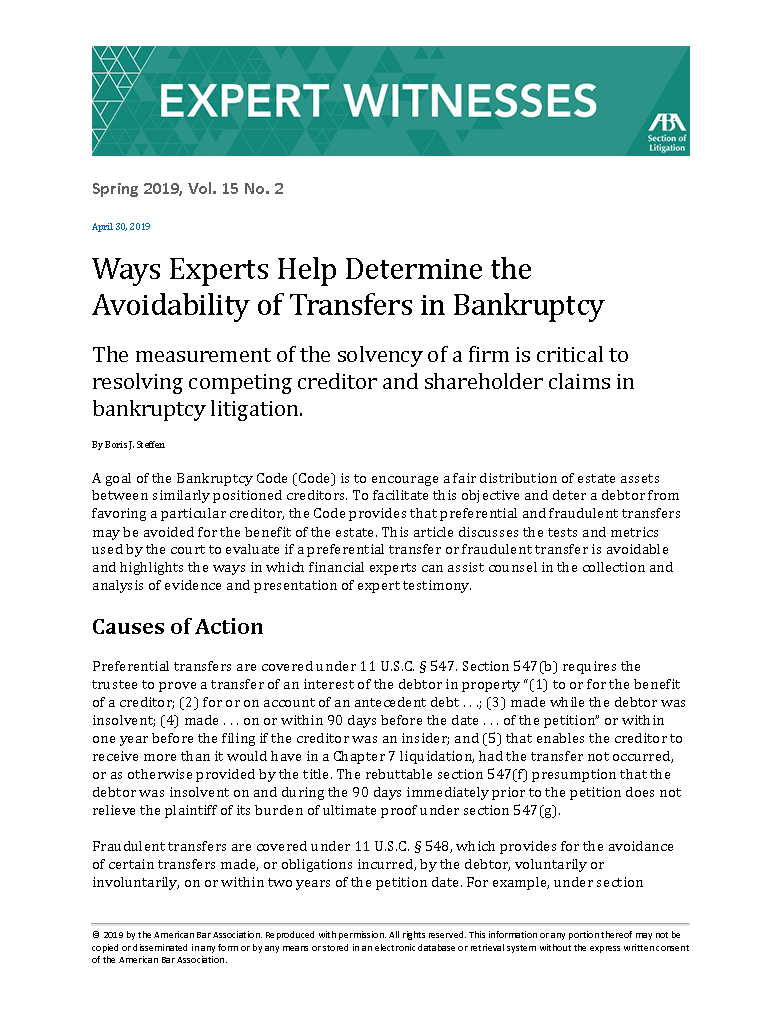 Boris Steffen's article "Ways Experts Help Determine the Avoidability of Transfers in Bankruptcy" was published in the April edition of the ABA. The article examines the ways solvency tests can be used in bankruptcy litigation, and how a financial expert can help decipher. An excerpt is included below:
A goal of the Bankruptcy Code (Code) is to encourage a fair distribution of estate assets between similarly positioned creditors. To facilitate this objective and deter a debtor from favoring a particular creditor, the Code provides that preferential and fraudulent transfers may be avoided for the benefit of the estate. This article discusses the tests and metrics used by the court to evaluate if a preferential transfer or fraudulent transfer is avoidable and highlights the ways in which financial experts can assist counsel in the collection and analysis of evidence and presentation of expert testimony.
To read the full article, please click here.