Missed the webinar? Watch it here with password: WmhDWZH9.
GrayRobinson and GlassRatner will be presenting a webinar titled "You're in Default: Now What?" on Thursday, May 21 at 12pm EST. The featured panelists will discuss how borrowers can reevaluate strategic alternatives, provide practical tips on how to interact with their lender, and give an update during these challenging times of COVID-19.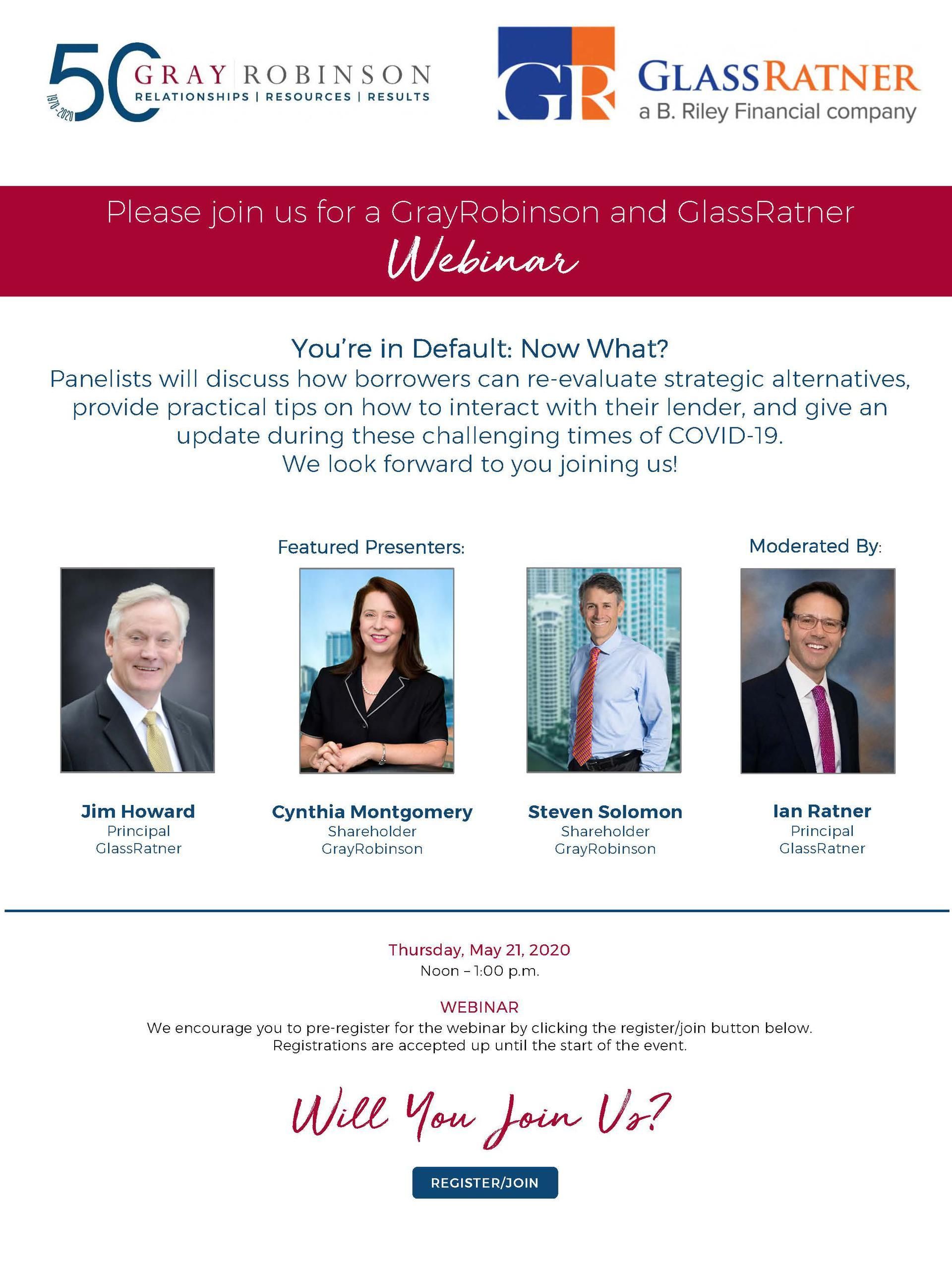 To register for the webinar, please click here.